Welcome to York Golf Union
The York Union of Golf Clubs exists to further the best interests of golf at a local level and to provide a common interest among the 13 clubs which are in the Union.
The Union arranges a series of competitions during the year, providing local golfers (male, female and juniors) with the opportunity to compete individually or in pairs at all levels.
We also participate in the Yorkshire Inter District Union at both senior and junior level. We are one of the smaller Unions in terms of member clubs but the playing standards highlight that good things come in little packages!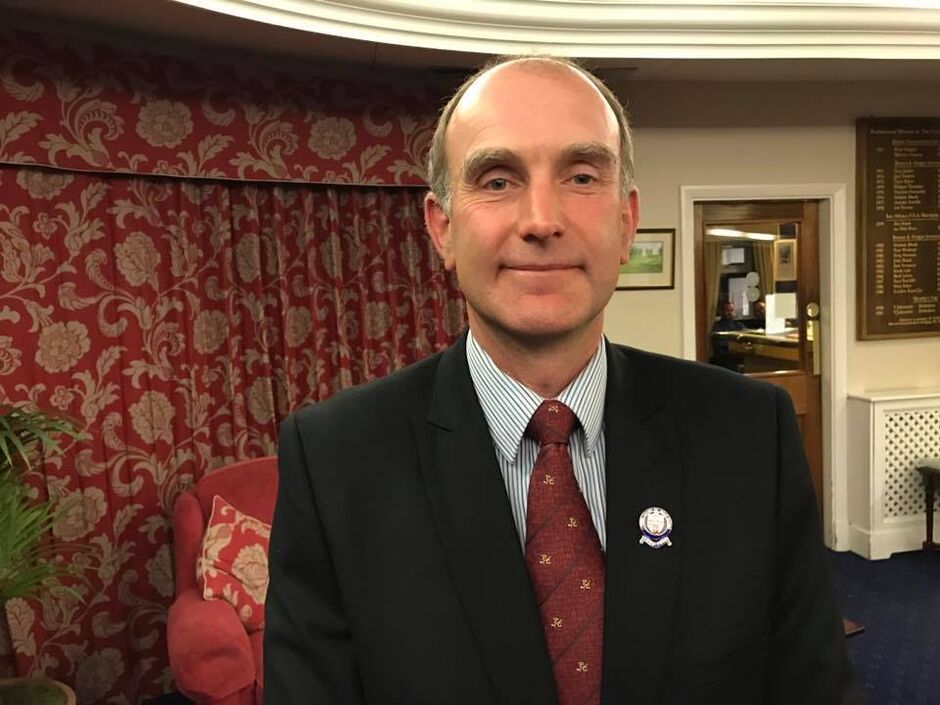 ​
President
Andy Holmes, President 2017
---
Read the latest York Union Newsletter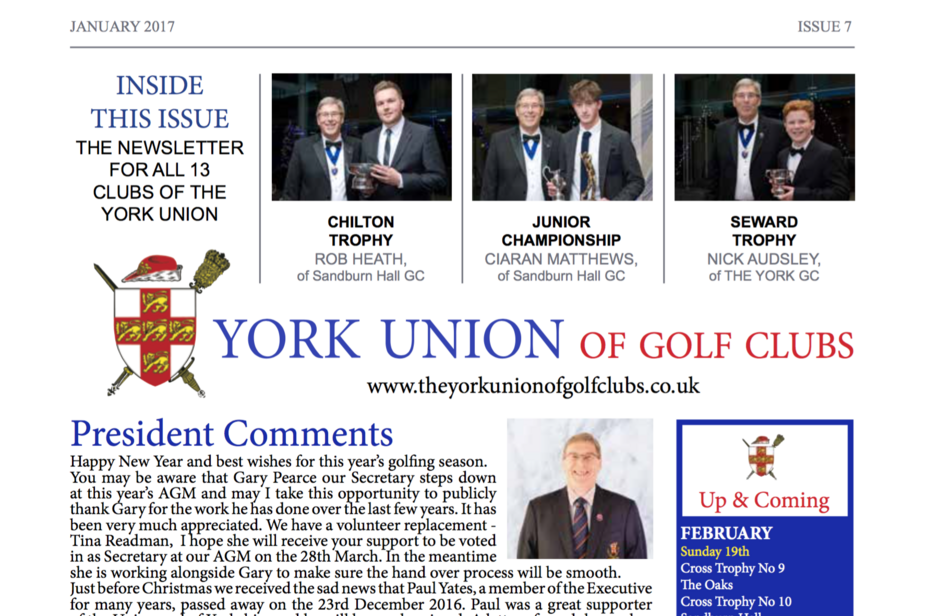 ​
Click on the image to view
You can view previous editions of the YUGC newsletters from the News menu.
---


​​​
Latest
news
Course Status
No updates available
June 19th -Check out the latest Rules School update

Fulford retain Team Championship title
Tuesday 19th September 2017
The Heslington outfit prevail in testing conditions at The Oaks...
Read More...
Final four to showdown at Sandburn Hall in Union Matchplay finals day
Thursday 7th September 2017
Veteran Union player among those going for title on September 24...
Read More...
Course Status
Course Status
No updates available
Keep up to Date
If you would like to be kept up to date with events for which you enter, including start times or cancellations please send your name, club, handicap and CDH number if known, with your e-mail address to
Live
Scoring
Active competitions with LIVE scoring will be shown here.

Our Sponsors
We are delighted that our loyal sponsors are generously supporting junior golf in the York area and are pleased to
promote them through York Union.