Welcome to The York Union of Golf Clubs Golf
Meet your new President !
Peter H Smith (Easingwold GC )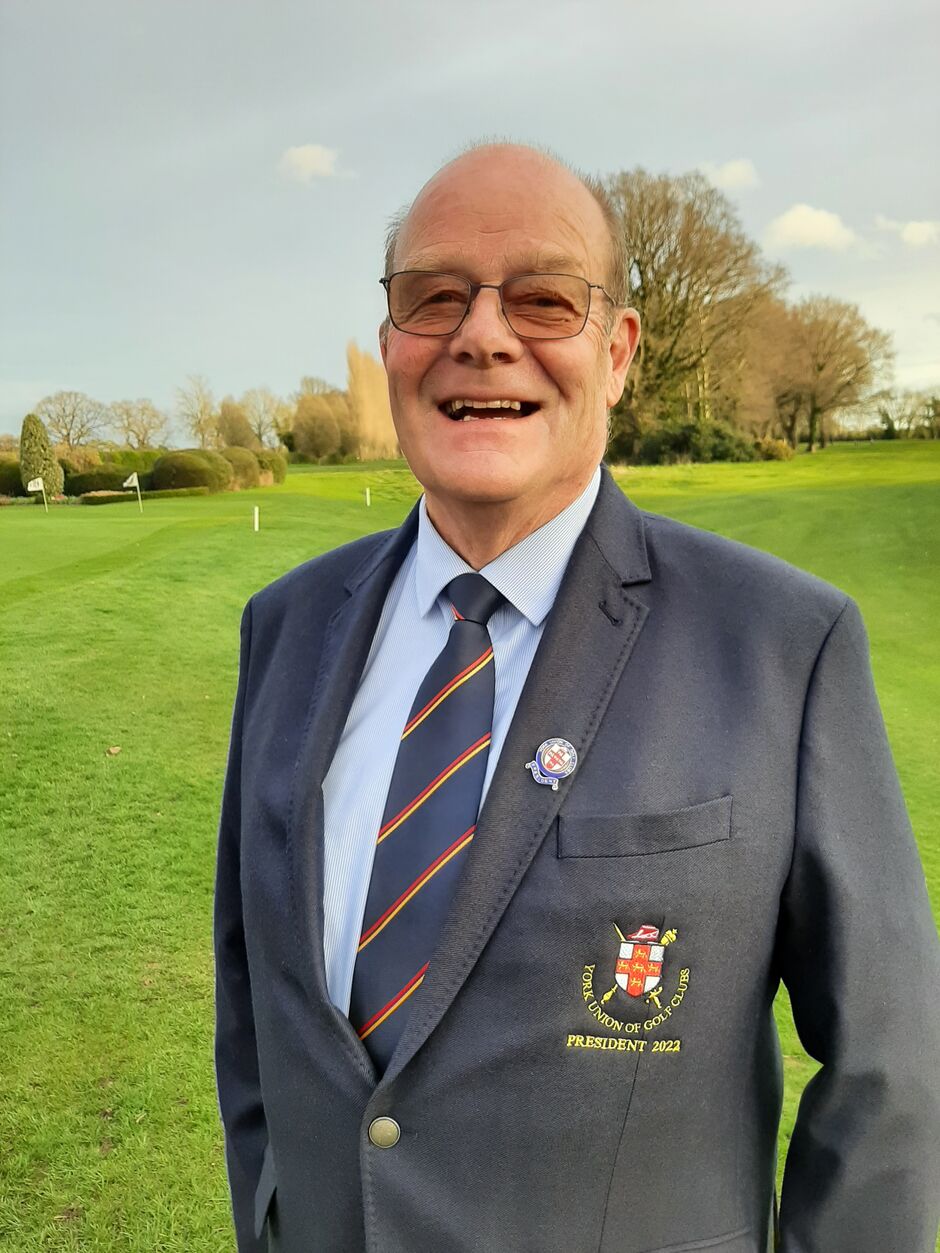 I am indeed honoured to be the 2022 President of the York Union and it is a great relief that we are emerging, albeit slowly, from a very difficult two years. Undoubtedly the dreaded virus has not given up yet but we do seem to be lessening its effectiveness and severity. Last year, we were generally able to have a fairly normal second half of the year, and hopefully this year will be even better.
I will enjoy accompanying both the junior and senior teams in their matches on as many occasions as possible and also to see the Individual and team Championships. It is always inspiring to see this wonderful game being played so well and properly.
The teams now look so smart in their sponsored team wear and that is attributable to our kit sponsors to whom we say a big thank you

I do hope each and everyone of you has a most rewarding golfing year and that you all stay safe and well.

Peter H Smith
President- York Union of Golf Clubs 2022



Click on the above to grab yourselves some official York Union Clothing and Accessories!
Thanks to our Commercial Partners and Sponsors at DCD Teamwear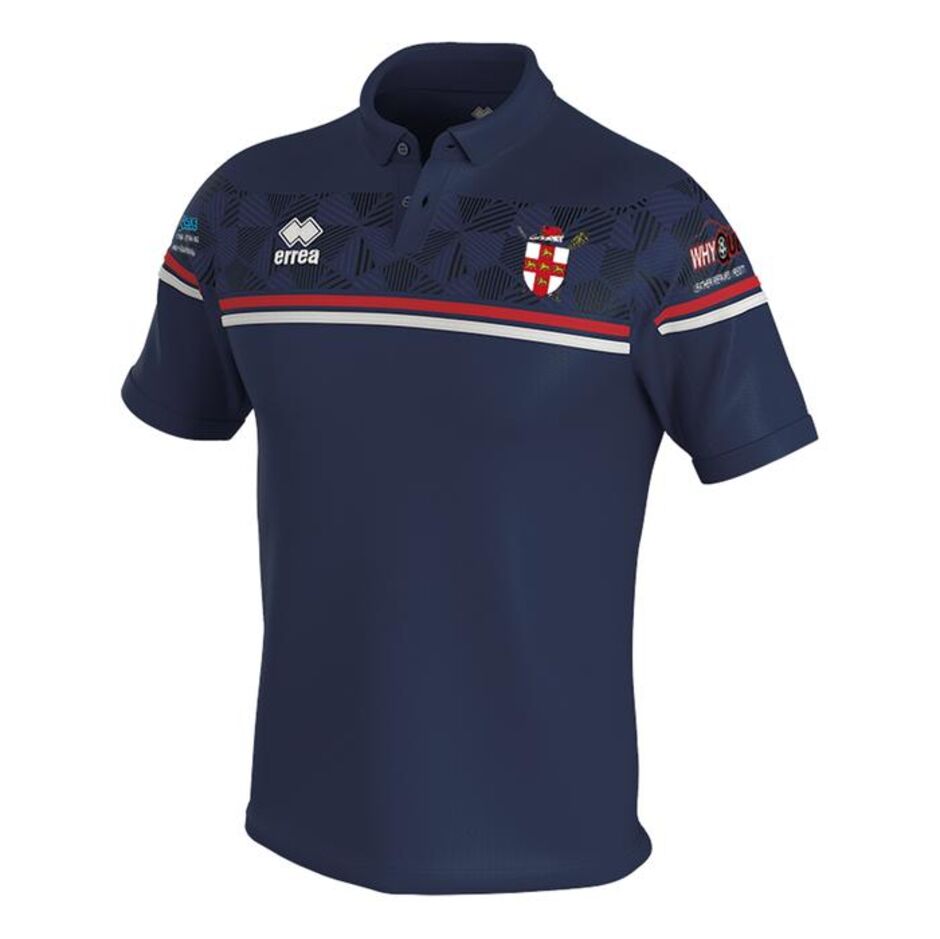 Latest
news
Pike Hills GC win the 1900th Anniversary Bowl at The Oaks!
Helen Barugh is your new Ladies Champion!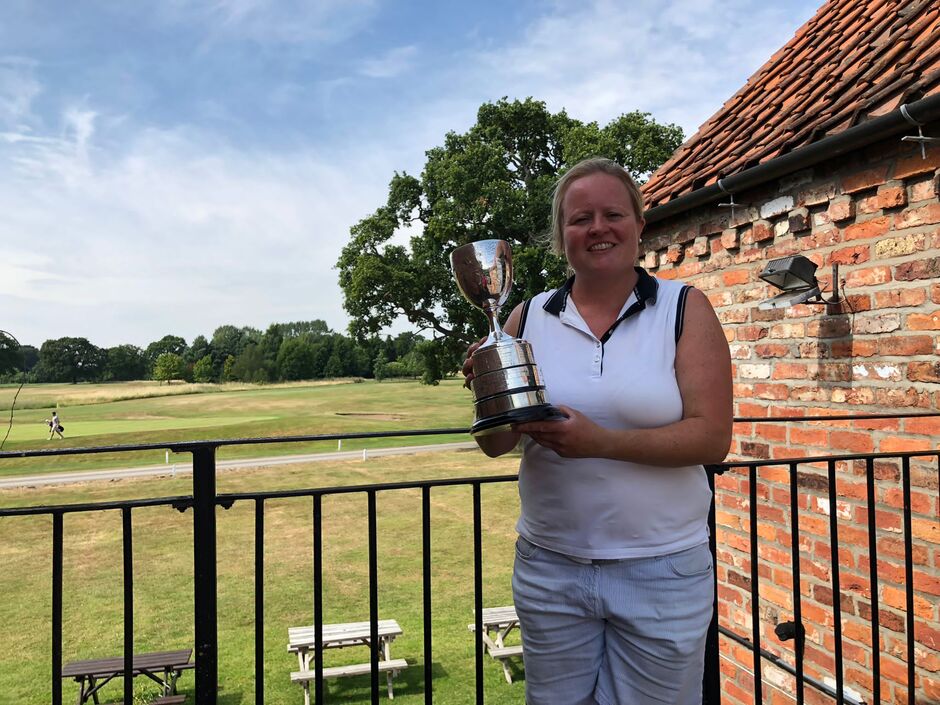 Matchplay Championships reach Quarter Final Stages
Wilkinson Trophy Drawsheet (1).pdf
Pike Hills Cup Drawsheet (1).pdf
Mens IDU Team miss out on first victory of the season
Nathan Wilkinson wins Amateur Championship in thrilling Play-Off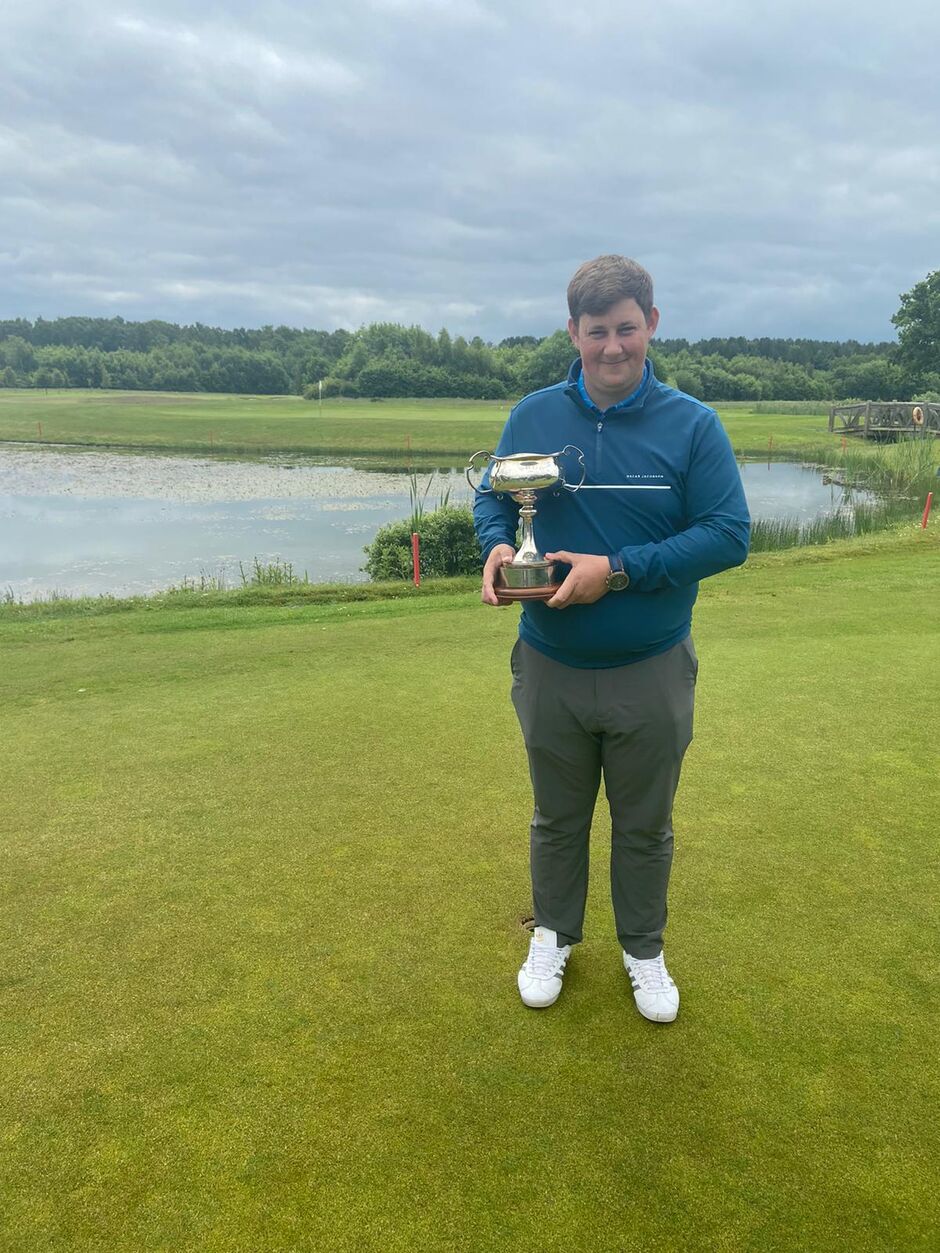 CLICK HERE FOR THE LATEST NEWS -
Order of Merit Update - Harry Lee still leads and Tom Pyman in hunt for Ciltern Bowl for most IDU points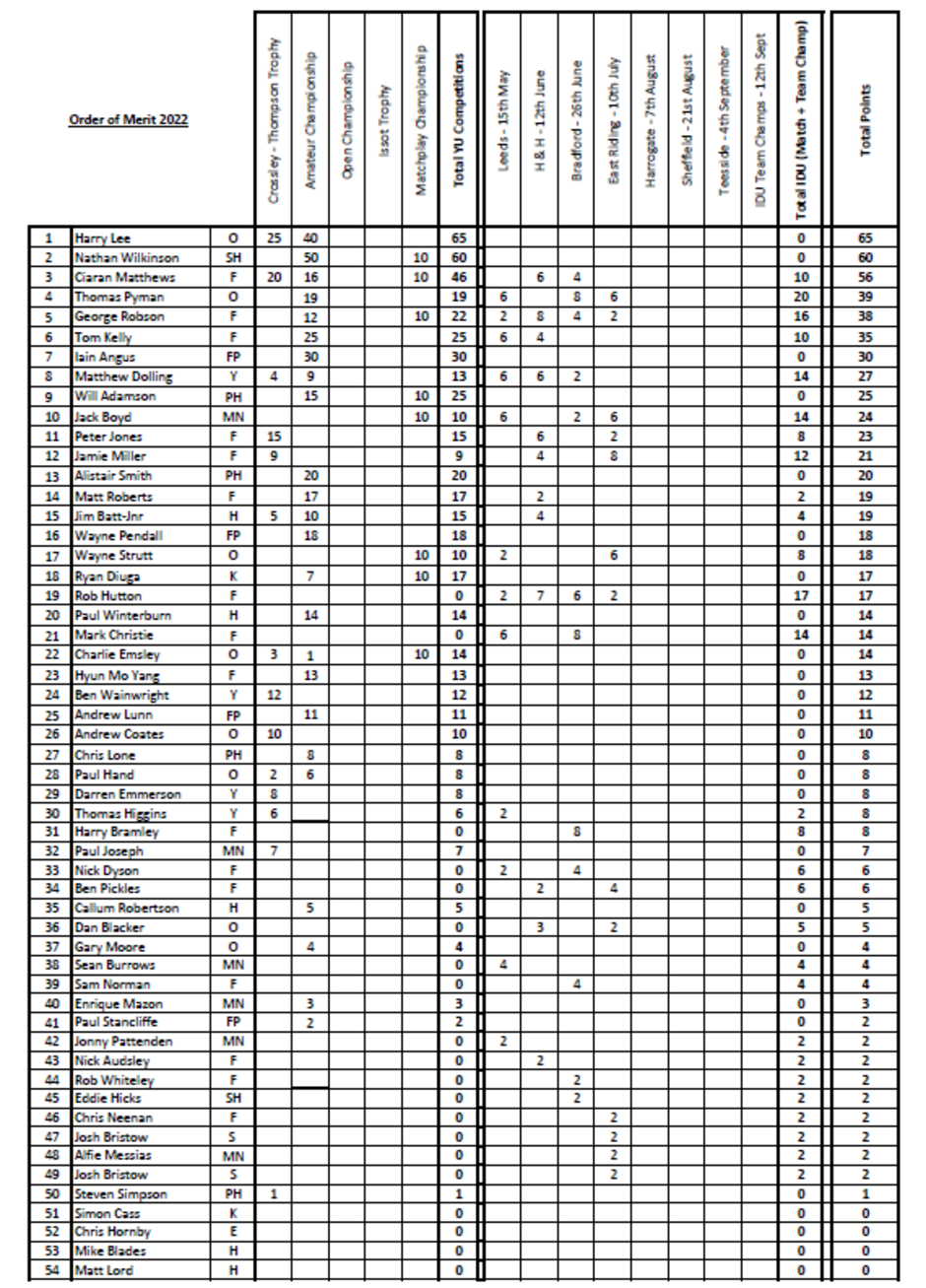 ONLINE ENTRIES NOW BEING TAKEN FOR
KITCHING TROPHY - MENS 4BBB
Max Hollinghurst of Scarthingwell is your new Junior Champion!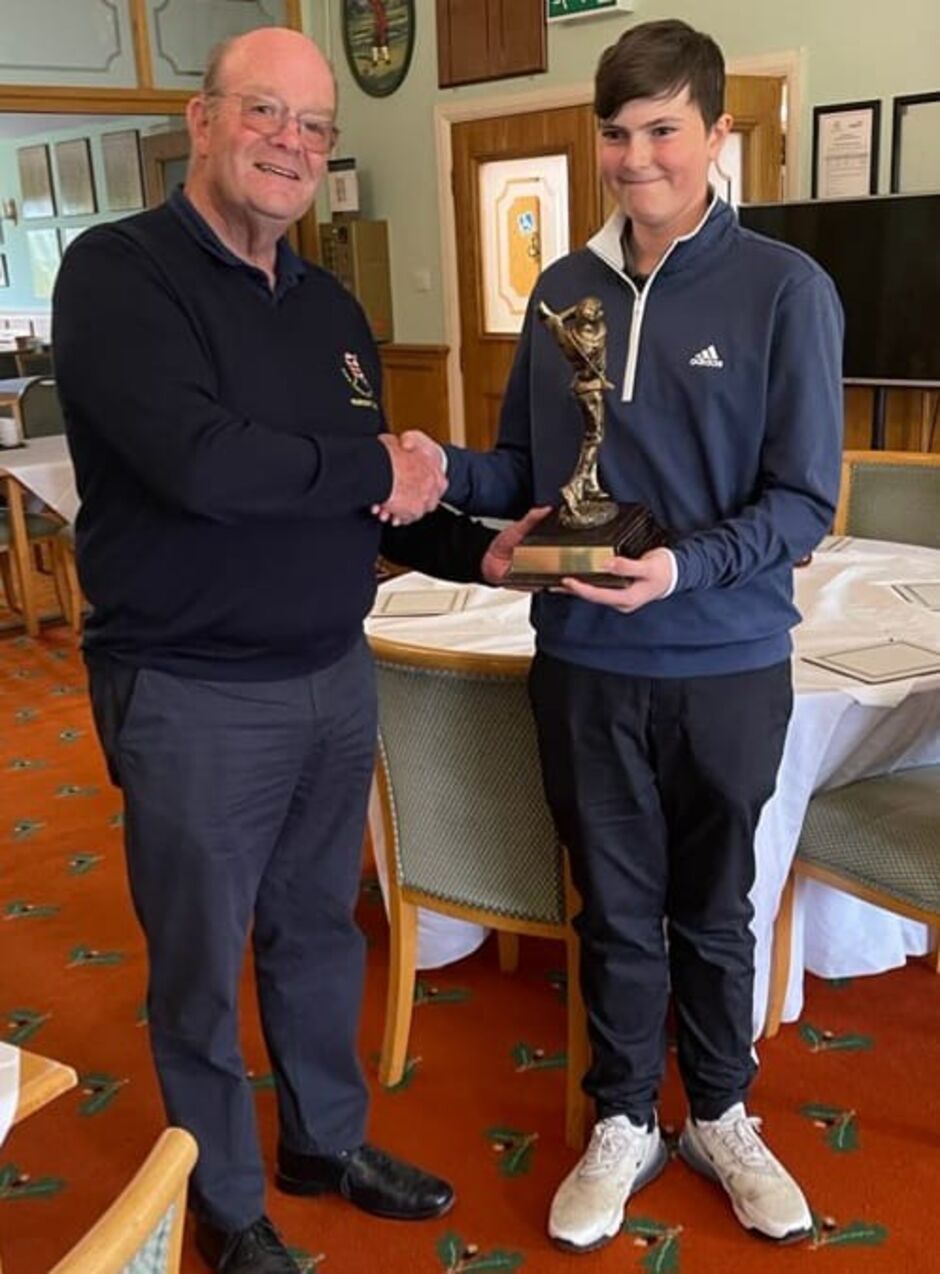 2022 ORDER OF MERIT UPDATE
YORK GC JUNIORS TRIUMPH IN CHAMPION CLUB CHAMPIONSHIP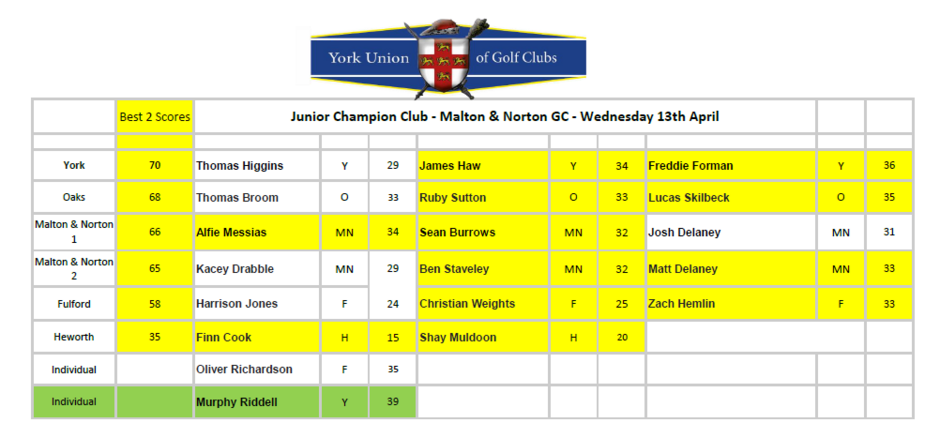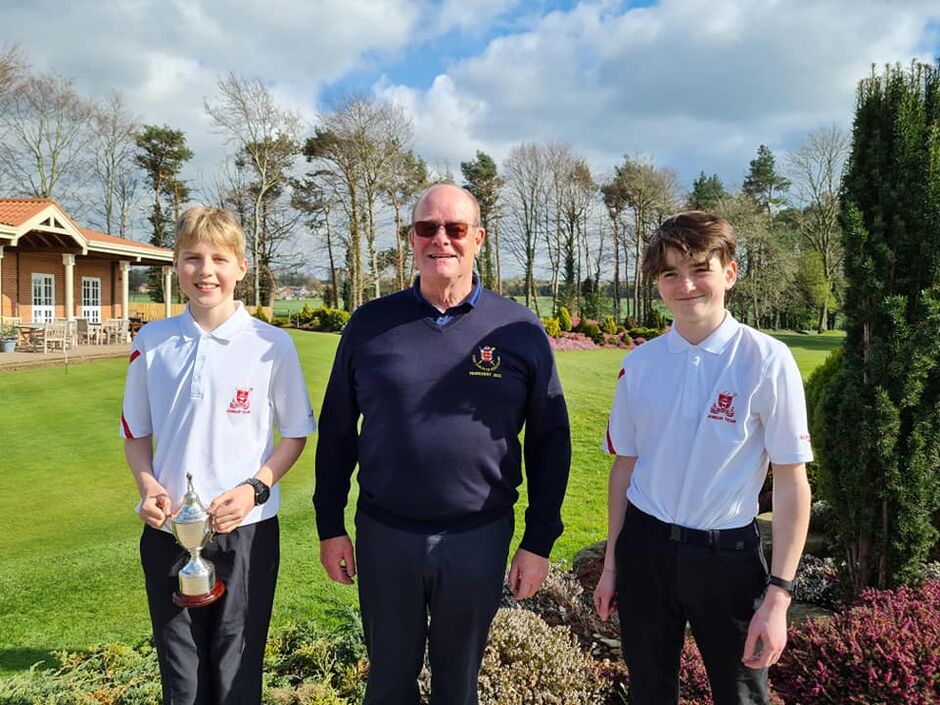 YU Events Calendar 2022 Revised April 22.pdf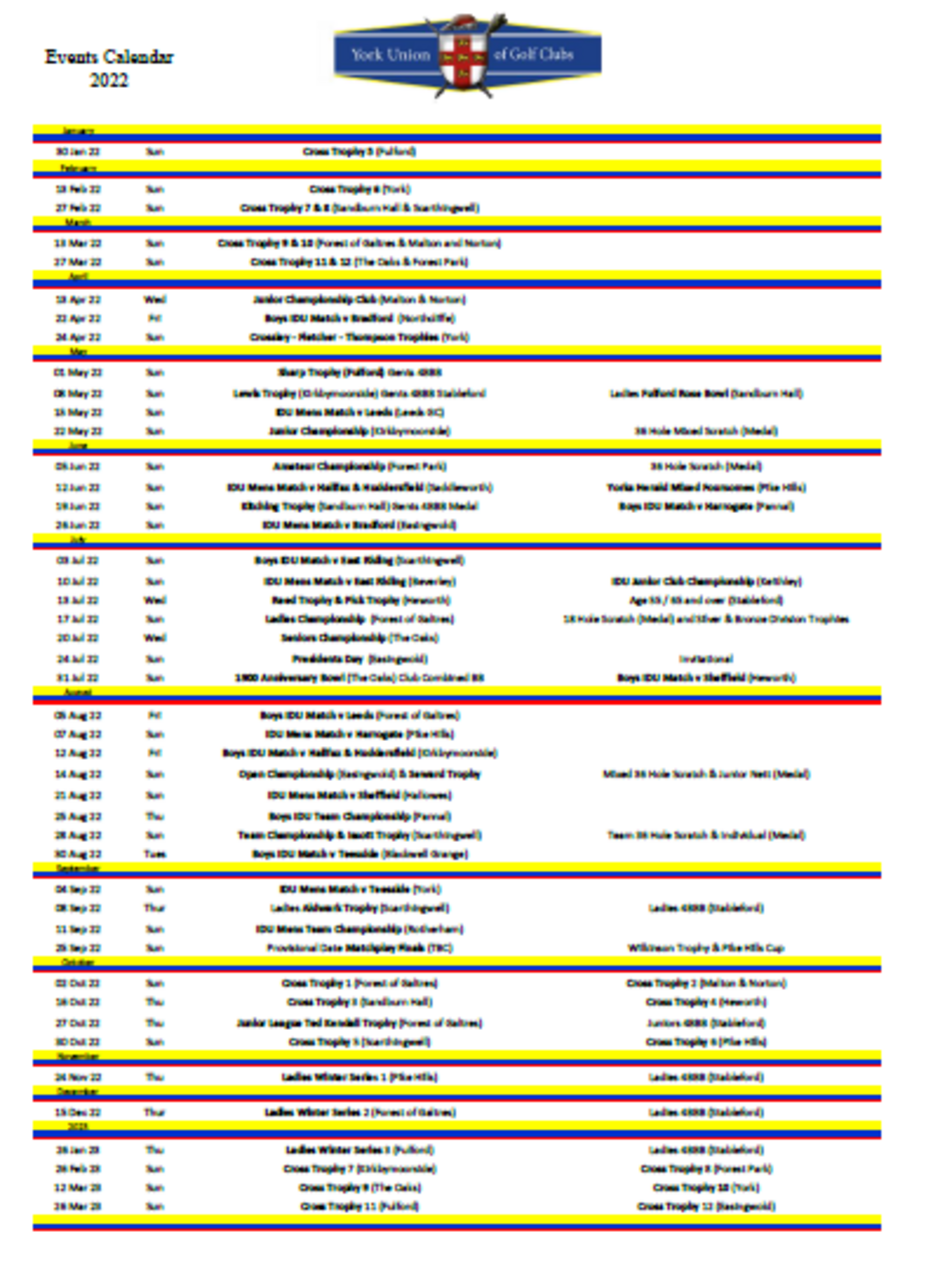 Do you want to come and support your Mens and Boys Teams?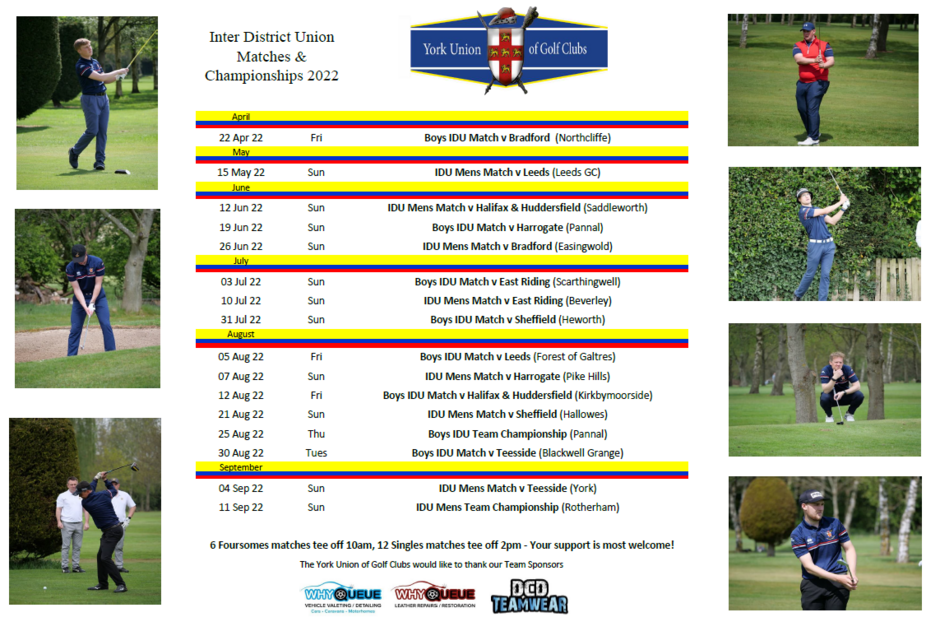 Click on below for 2022 Matches
Entry Fees for 2022 .. Great Value Competitions!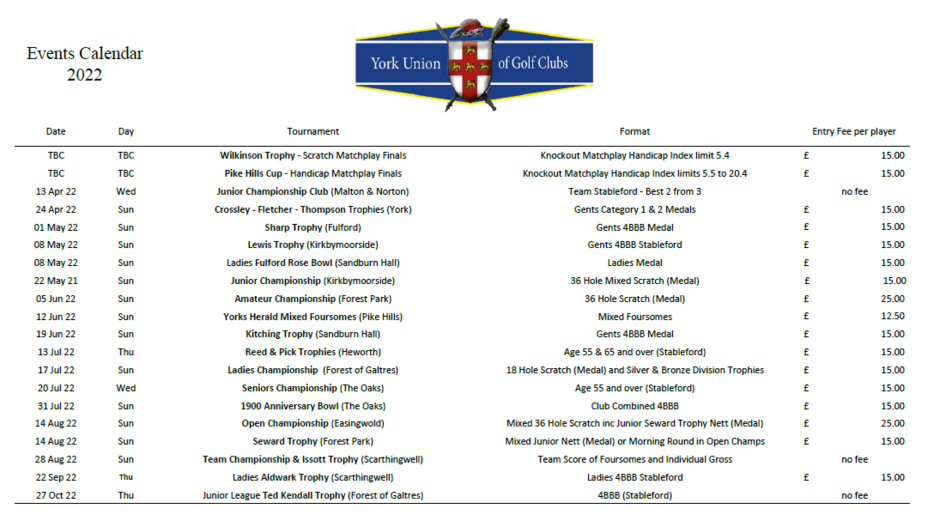 ONLINE ENTRY
Click above on Competitions - Opens then Online Signup and have your CDH number handy - or CLICK HERE TO ENTER
Keep up to Date
For any queries, email Andy Robson at
Live
Scoring
Active competitions with LIVE scoring will be shown here.


Juniors Seward Trophy (Mixed) Sun 14th Aug 2022


Open Championship- 36 Holes Sun 14th Aug 2022